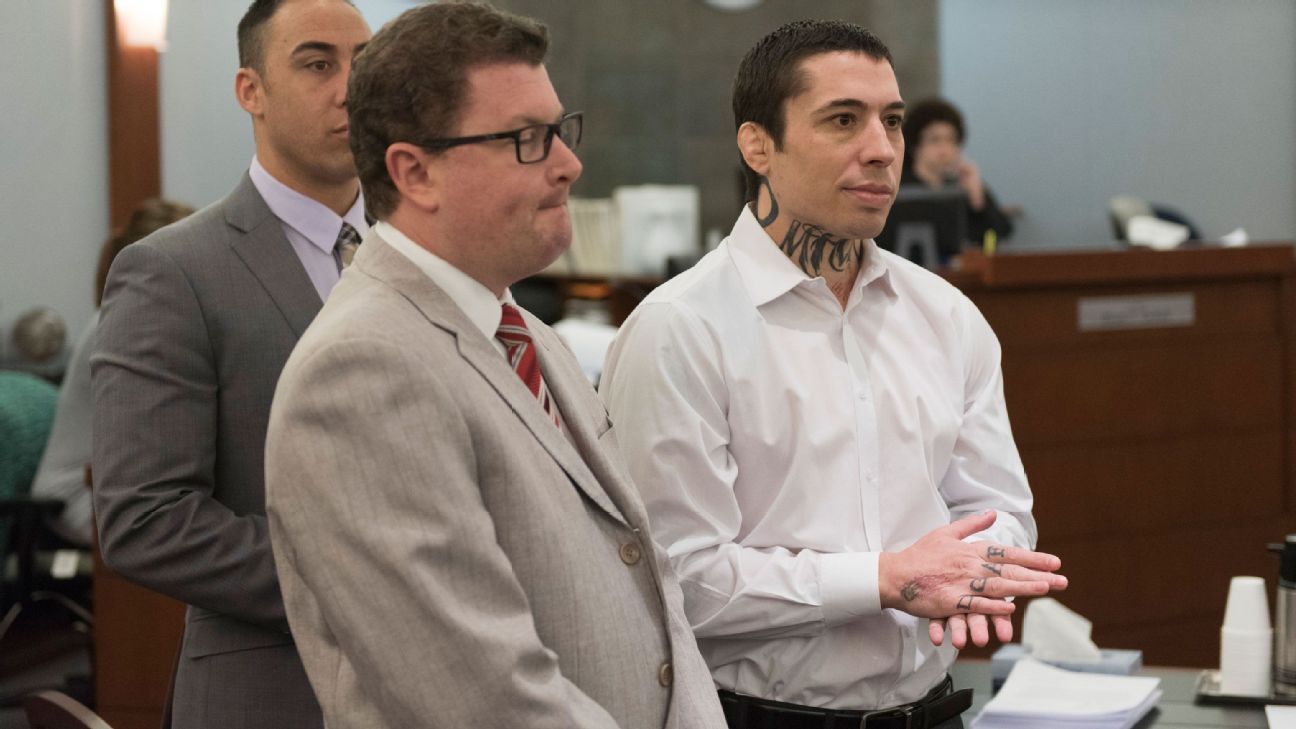 The former mixed martial arts fighter known as War Machine was sentenced to life in prison Monday for kidnapping, beating and sexually assaulting his ex-girlfriend over several months in 2014, and of beating her male friend when he found them together in her bedroom.
The 35-year-old Jonathan Paul Koppenhaver, aka War Machine, will be eligible for parole in 36 years when he is 71 years old.
A jury convicted Koppenhaver in March. The jurors deadlocked on two attempted-murder counts but convicted him of 29 felonies stemming from attacks on Christy Mack and Corey Thomas.
Mack told District Judge Elissa Cadish on Monday that she still fears for her life, according to the Las Vegas Review-Journal.